In 2013 I worked with the team at BBDO NY to create a character for Lactaid. She was an unapologetically shapely yet elegant spokesperson for their lactose free milk product.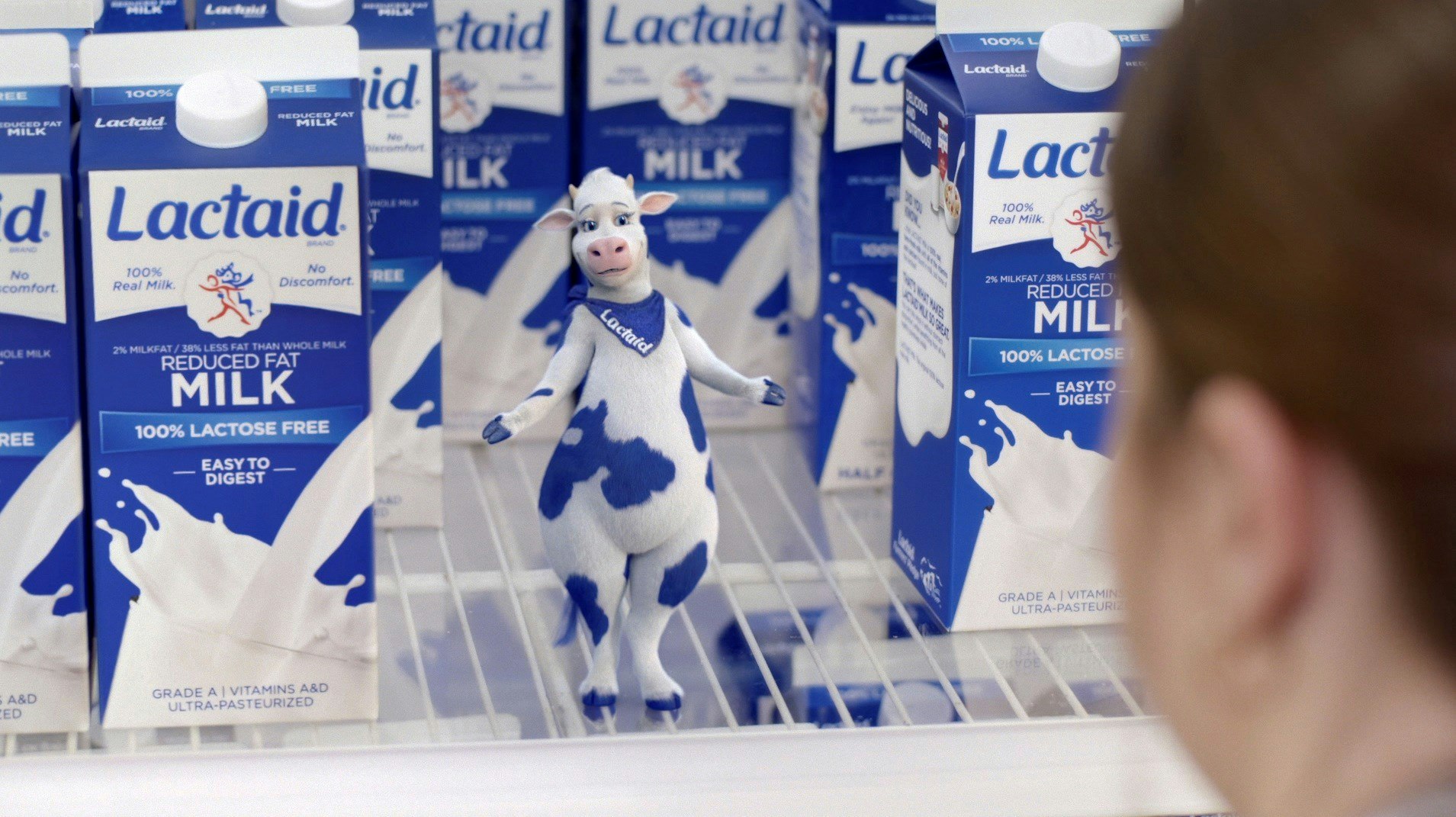 Then in 2015 the decision was made that we were going to make her 'human size' and give her a nemesis! A fully annoying character to represent regular milk. I started where I always do by finding well known references to help everyone get on the same page with character traits and elements that we can use to guide the design process. Here are the first three concepts: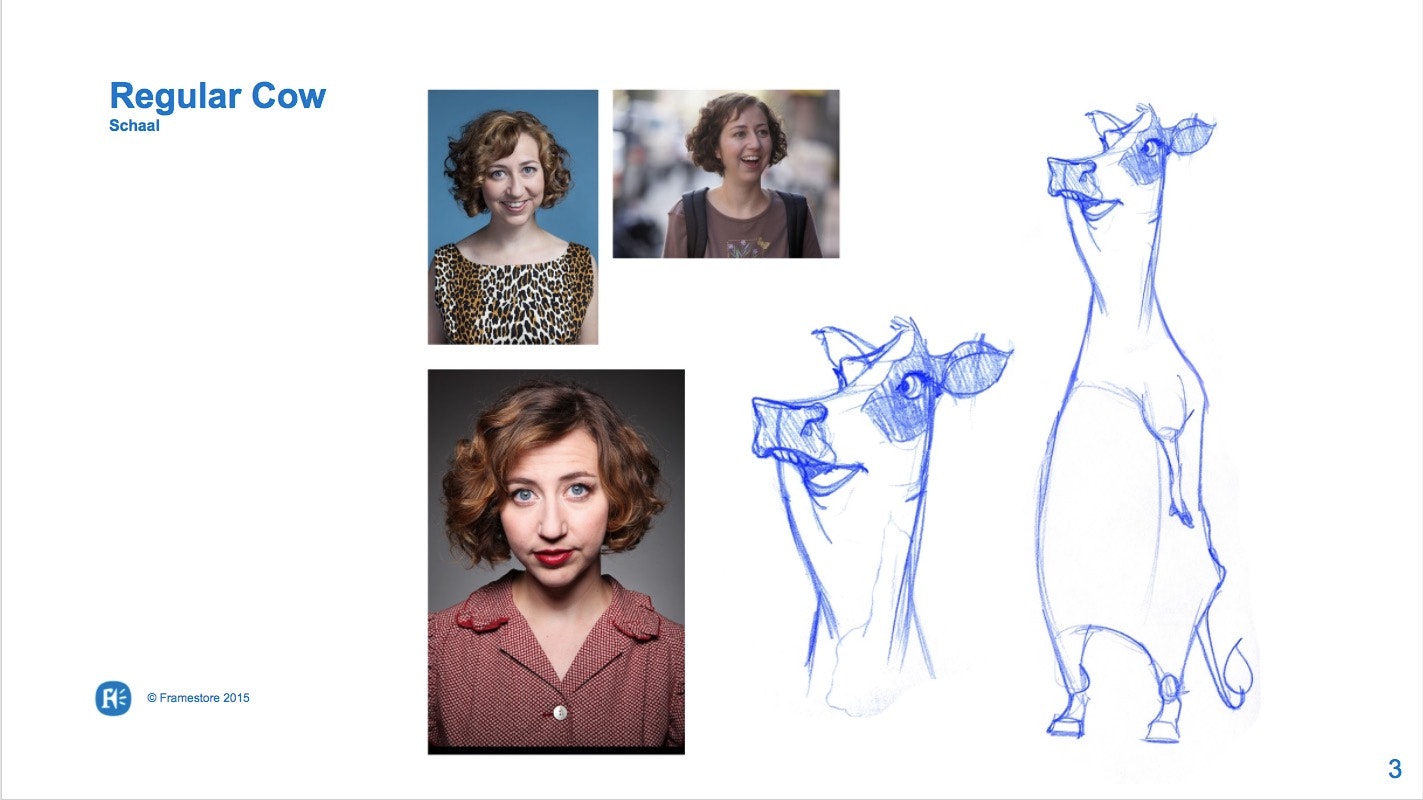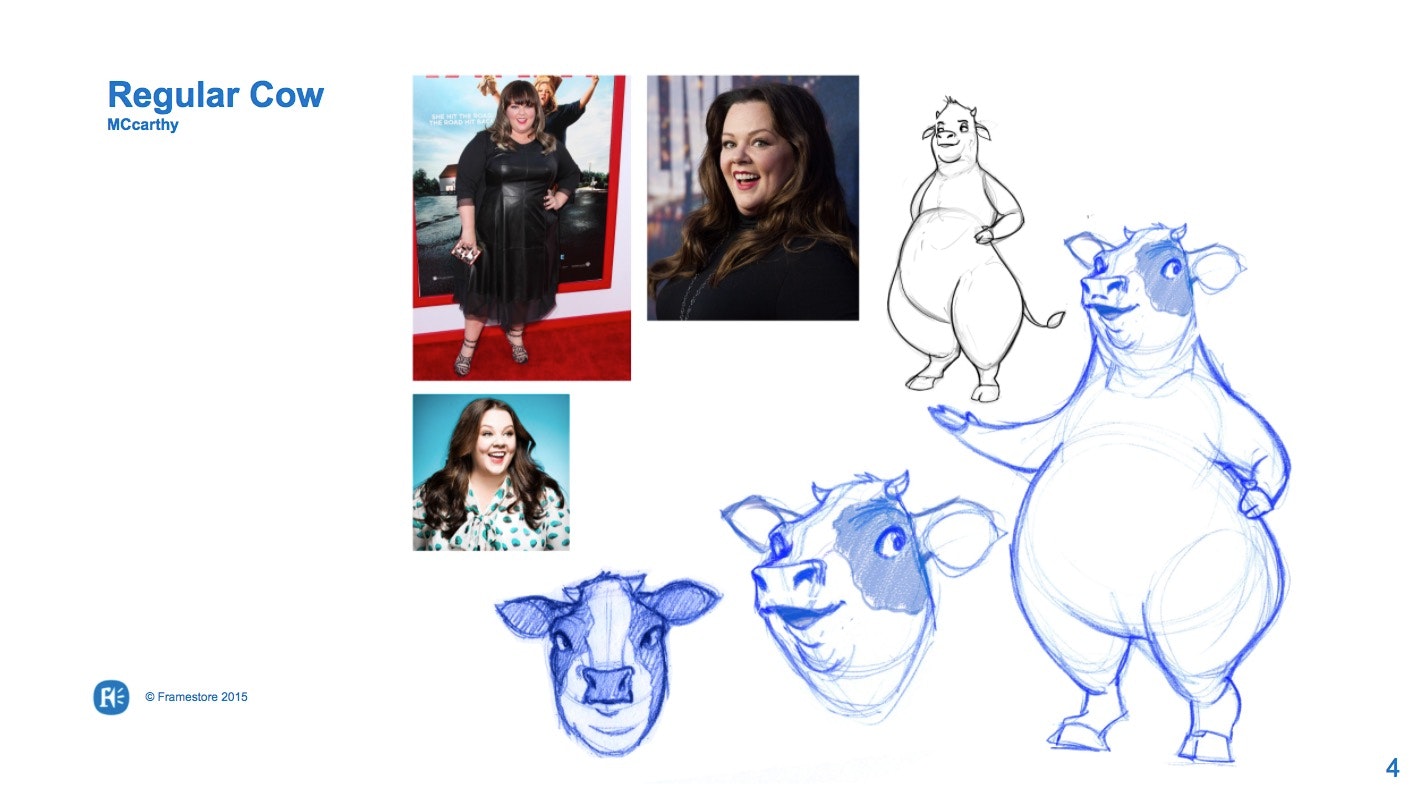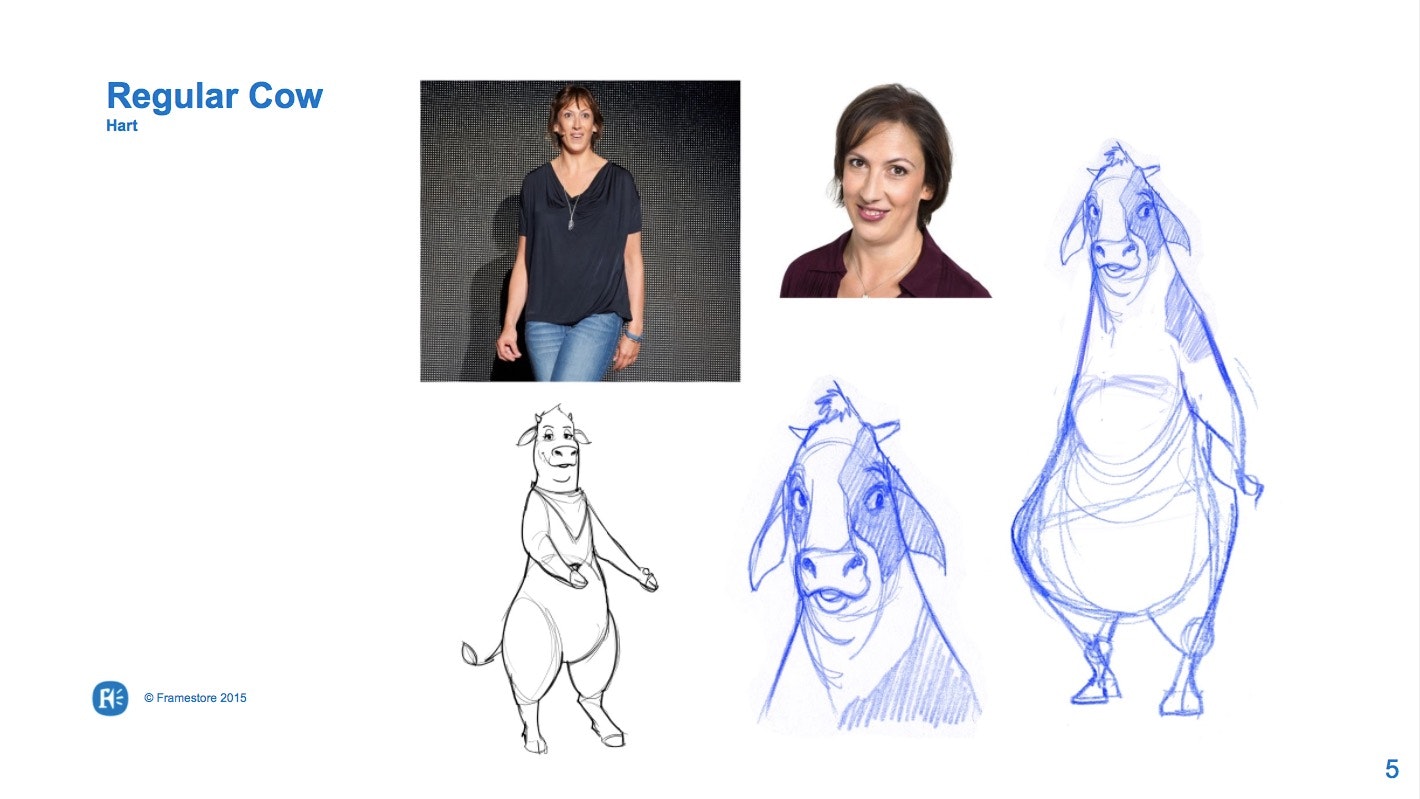 Alongside the the different archetypes we also started to explore general posture and shape.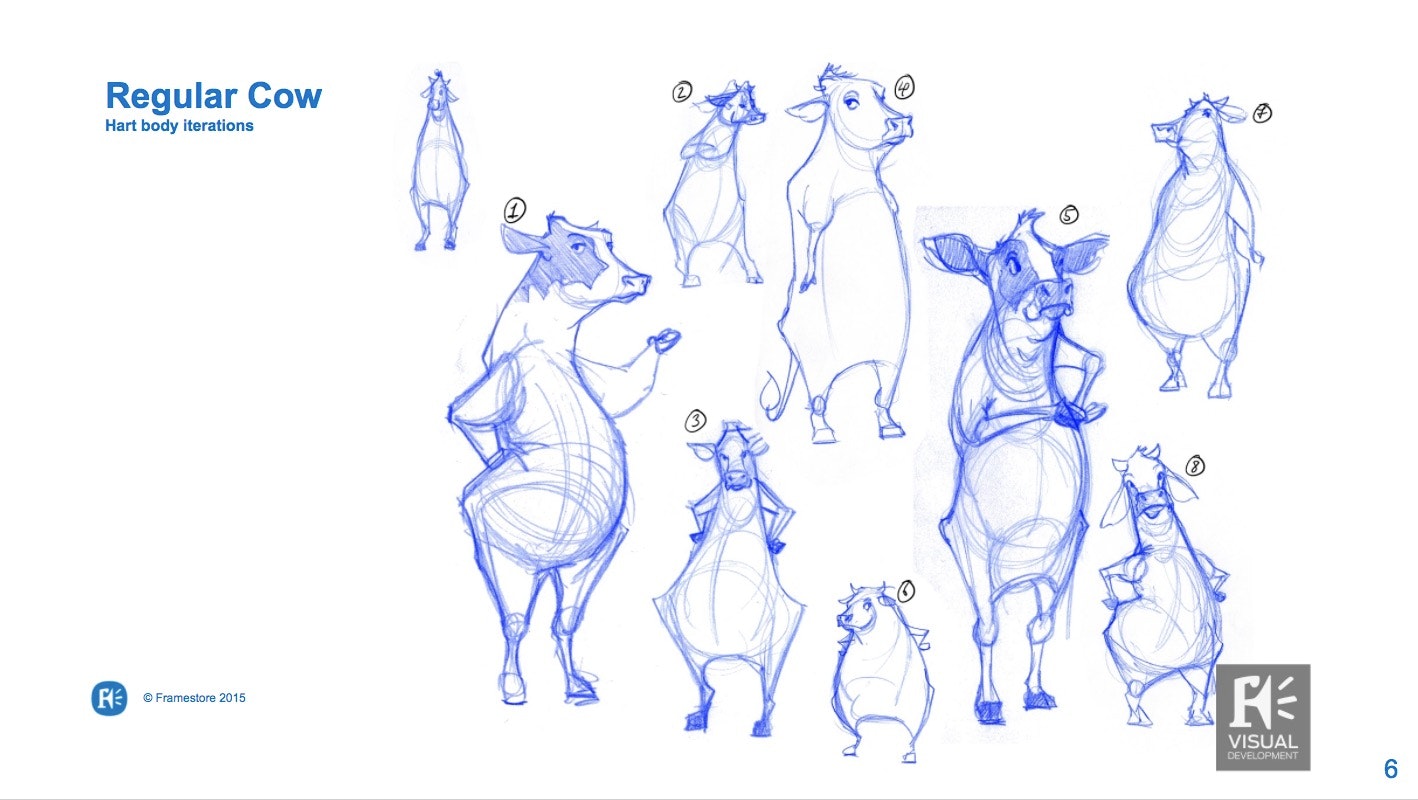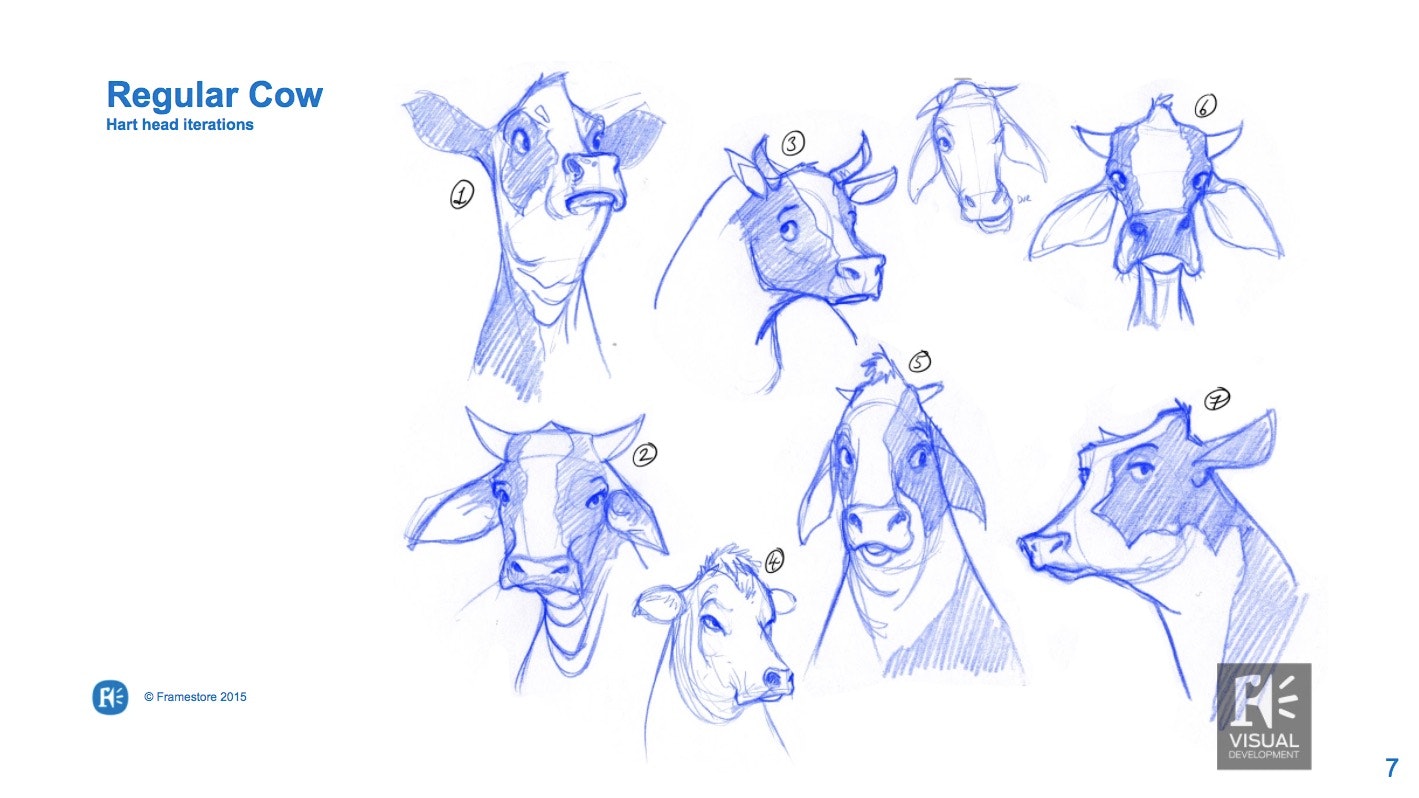 It's always important to explore the area around where you think you like to be with a character design. Sometimes slightly too small eyes or a long neck can give you that extra laugh even when it's still a static drawing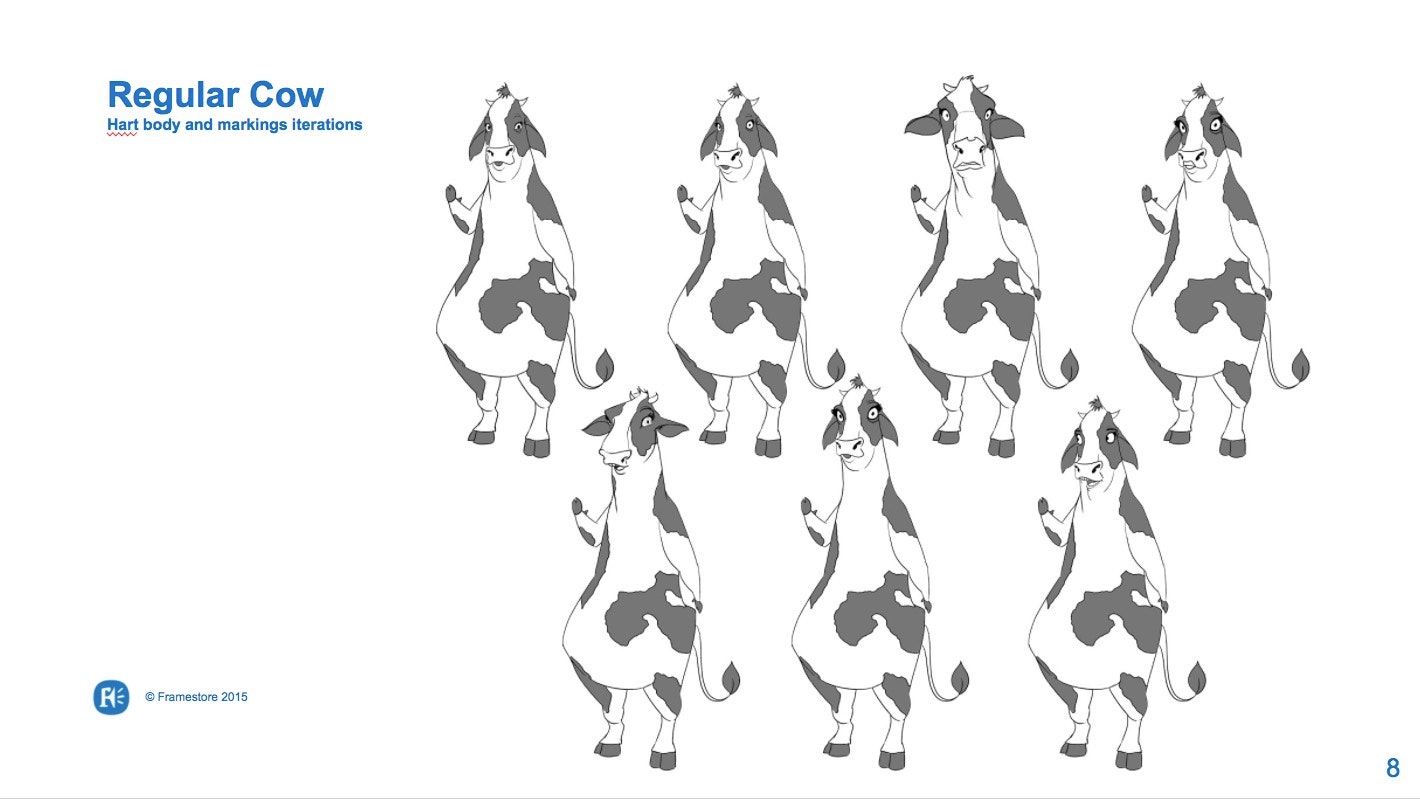 As an Animation Director you don't have a Wardrobe or Hair stylist and so you have to quickly become experts in the strangest things!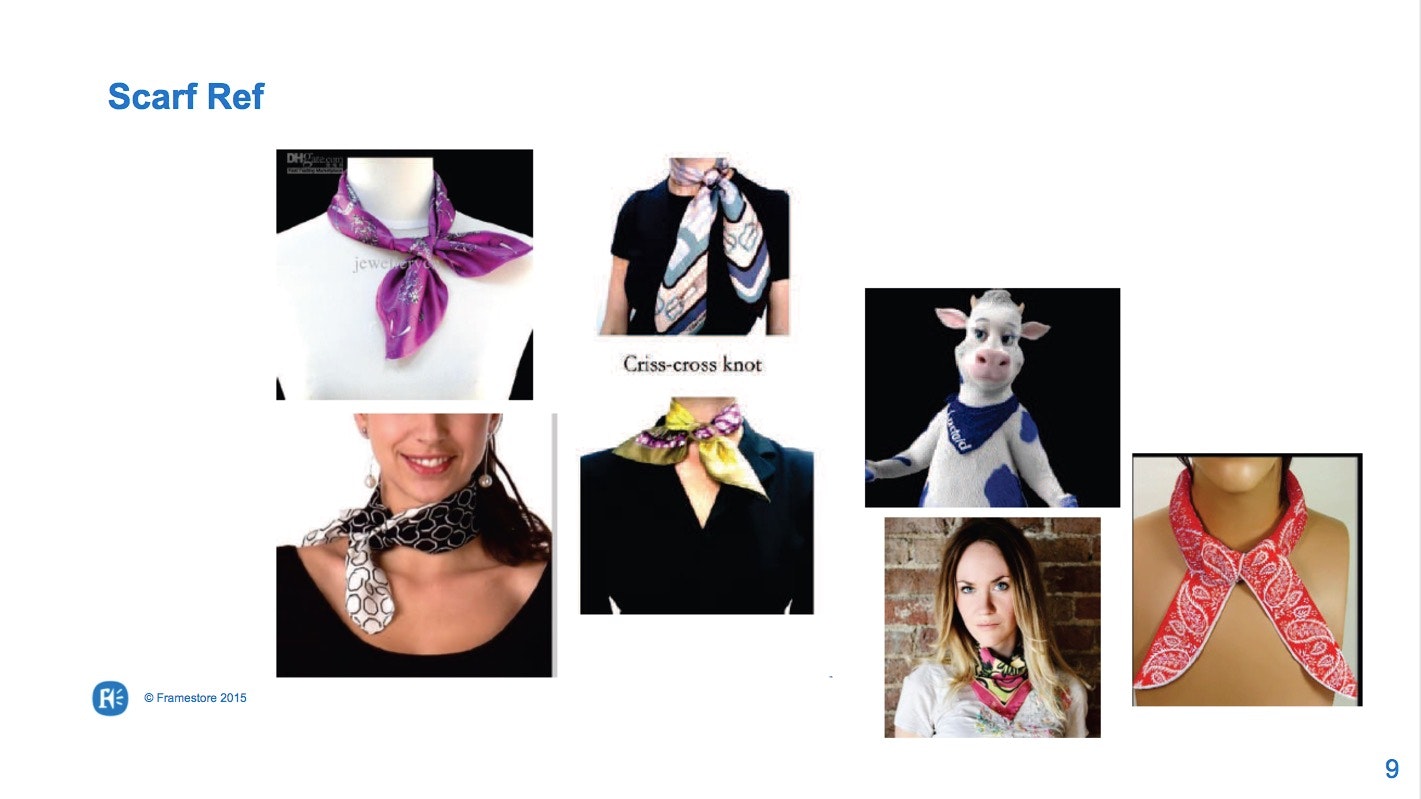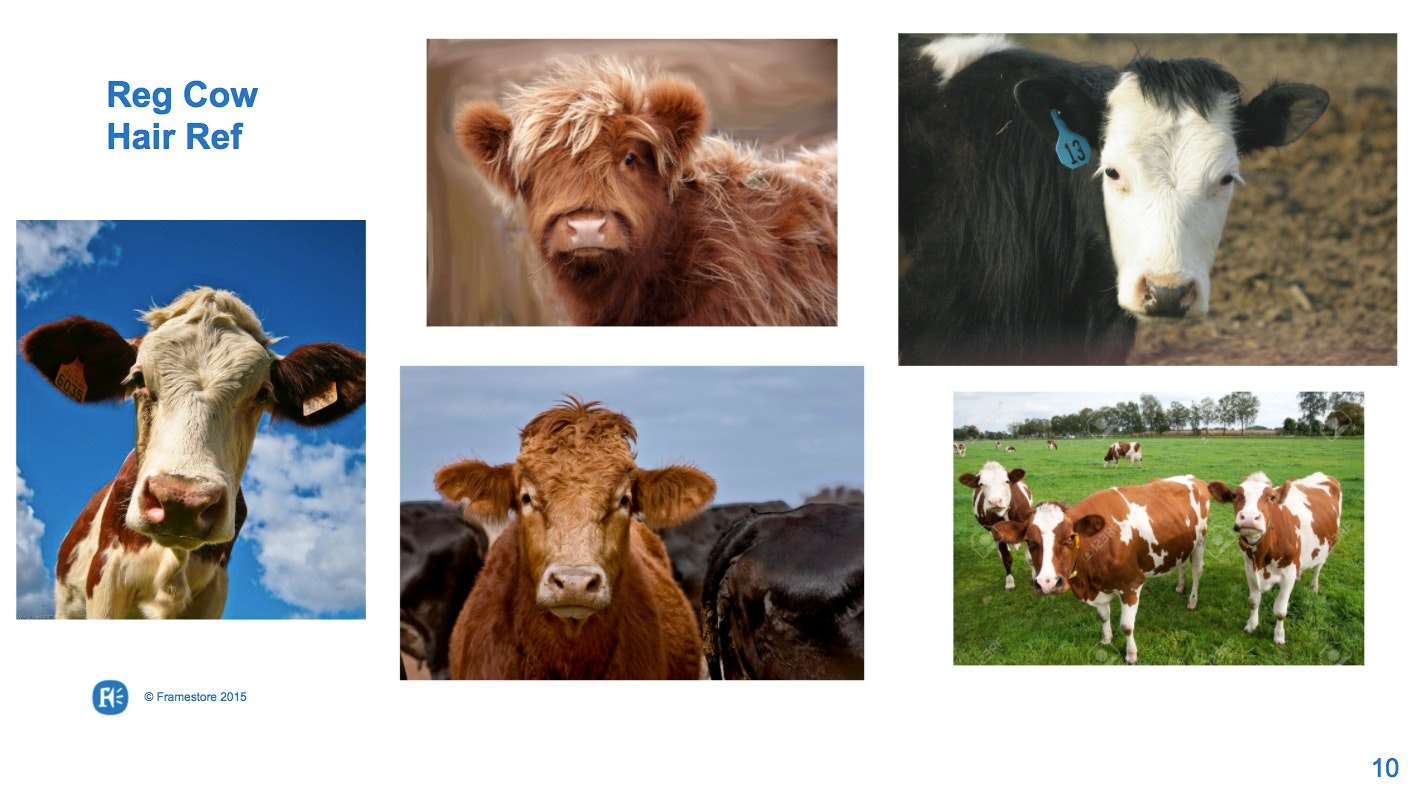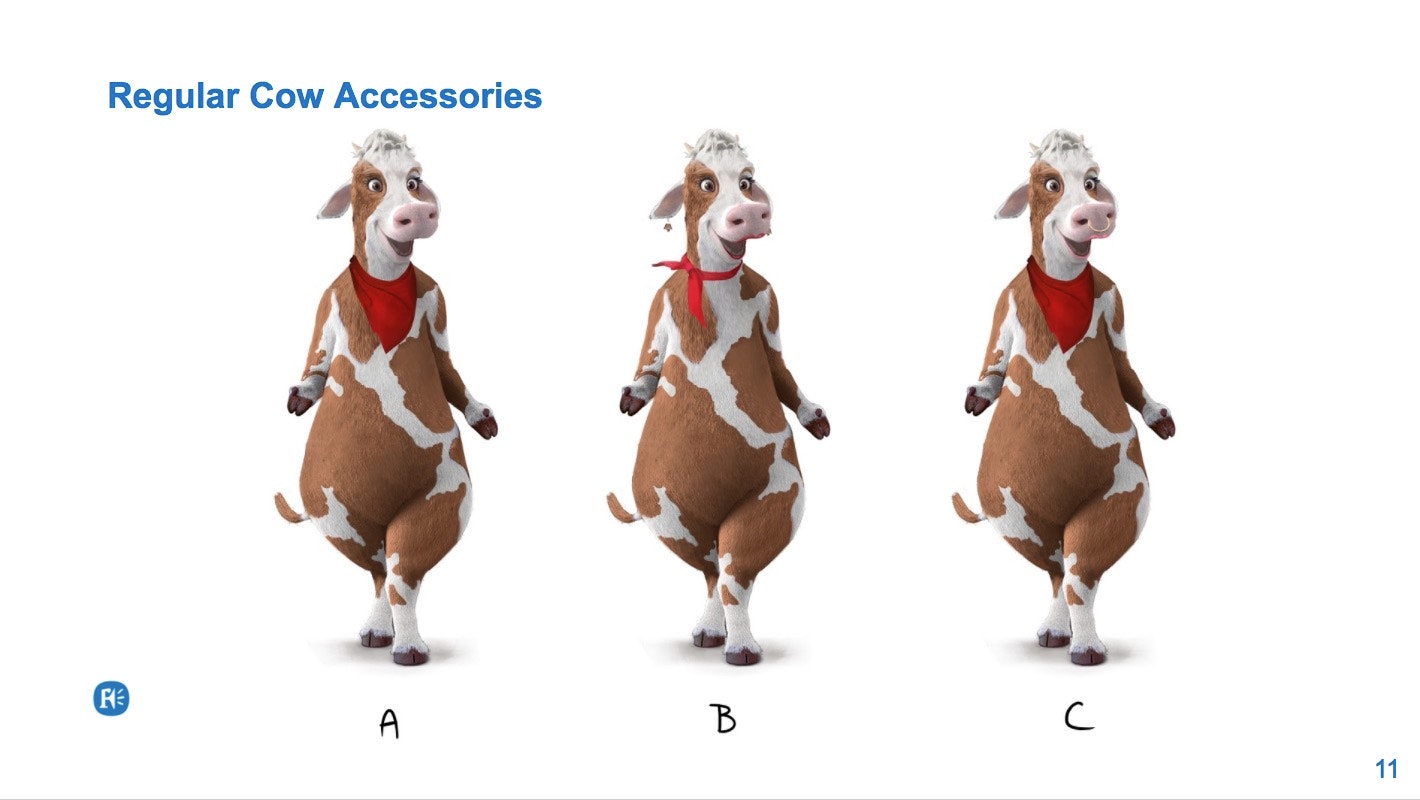 This page of expressions is the genius work of Zack Lydon. He has worked with me on many character creation projects and brings a wealth of classical artistry to the process.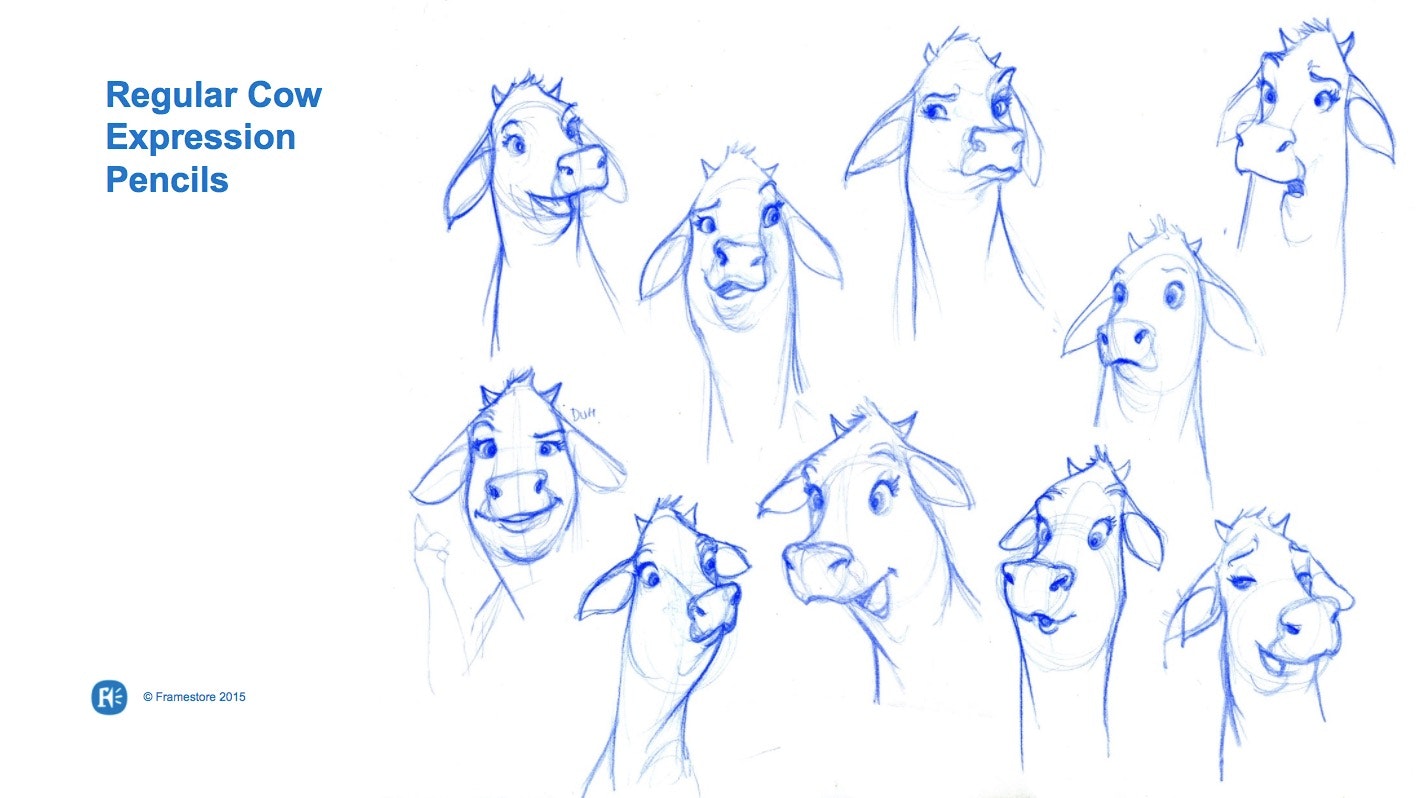 Whilst we were designing Regular Cow we ended up giving Lactaid Cow a little makeover in order to maintain a better contrast between them visually.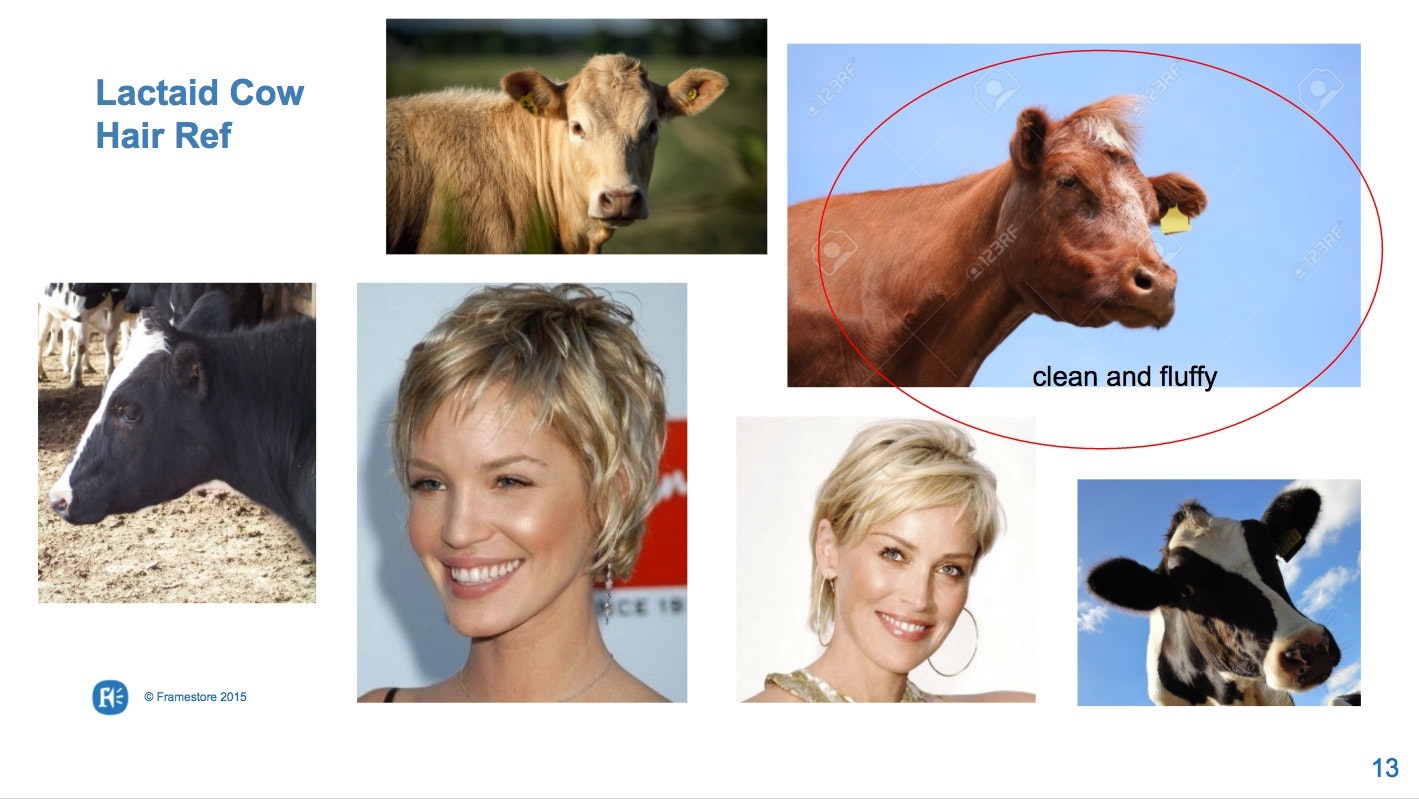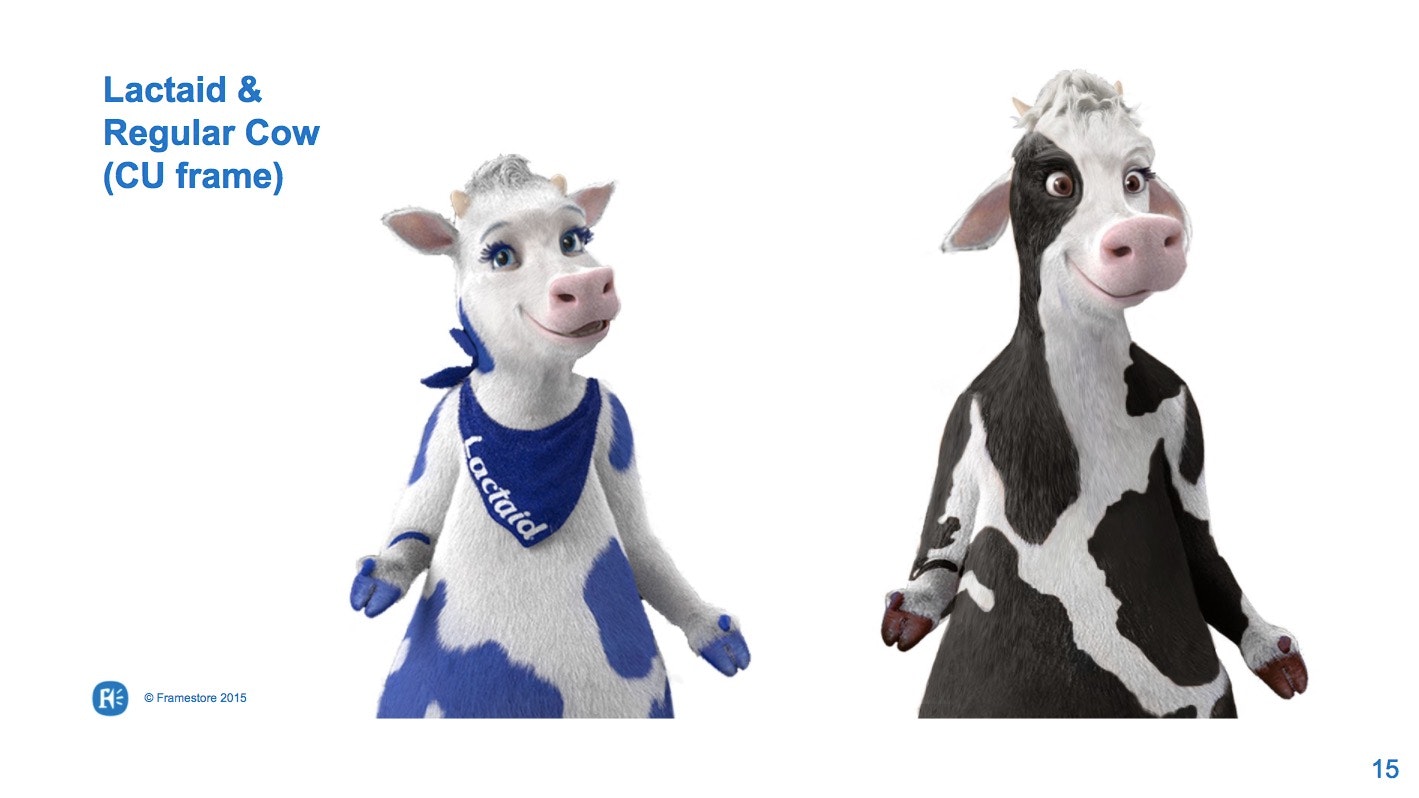 And here she is being wonderfully annoying in the final spots!!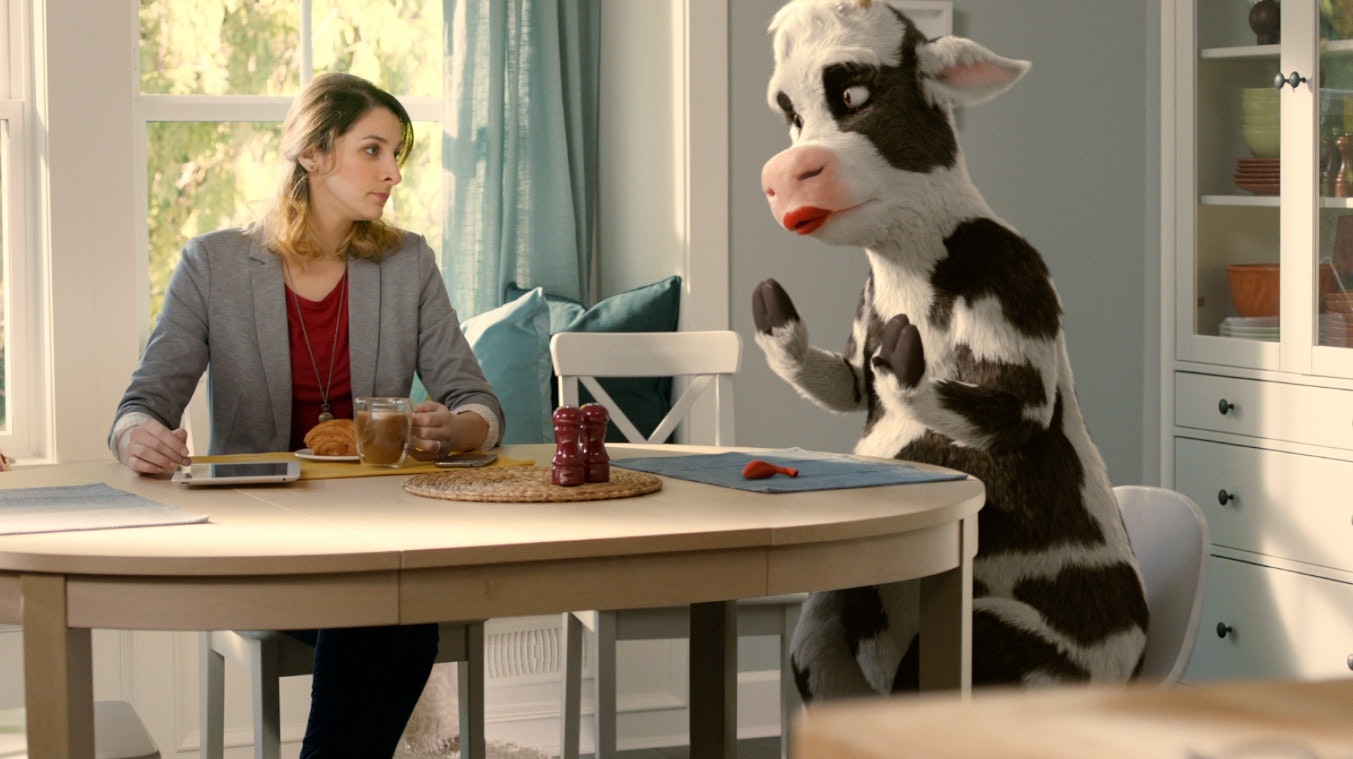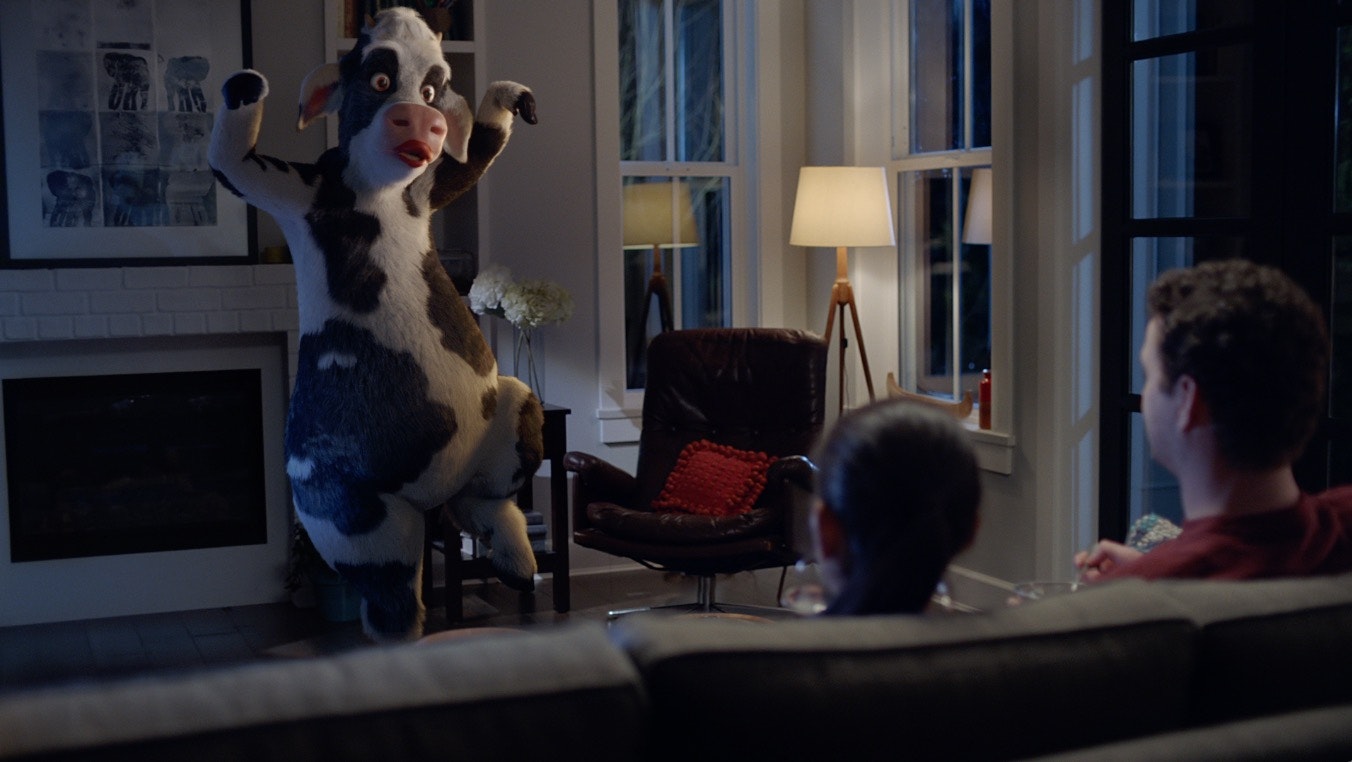 Click here to see the characters in action.